Museums are some of my favorite places in the world. I find it interesting how many things you can learn and understand just by spending some time there. Vienna is a dream if you love museums, it seems like everywhere you go, you can find an interesting one to visit. So, if you're like me, here's a guide of the best museums in Vienna (that I visited and loved!).

Not a museum per se but an art complex where you'll find some of the most important museums in Vienna (I'll go through that on this list). MuseumsQuartier is full of cafés, bars, galleries, and, of course, museums. What's also interesting about the MuseumsQuartier is that some of its entrances are used for temporary exhibitions. And guess what… you can see them for free! If you're looking for the best museums of Vienna for free, MuseumsQuartier should be on your list.
So, for a great start in Vienna, just go to the MuseumsQuartier and get lost in its streets, you'll find something interesting every time. Museums Quartier is one of the biggest art complexes in the world and a stop you should make if you're doing tourism in Vienna.
Address: Museumsplatz 1
How to get there: two stations are close, MuseumsQuartier and Volkstheater. If you want to get to Volkstheater station, use metro lines U2 or U3, bus line 48A, or tram line 49. For getting to MuseumsQuartier station, use metro line U2, or City Bus 2B
Price: although the entrance is free to the area, there are special activities you can pay for like the tours (starting at prices like € 3)
You can't miss: any of the temporary exhibitions at any of the entrances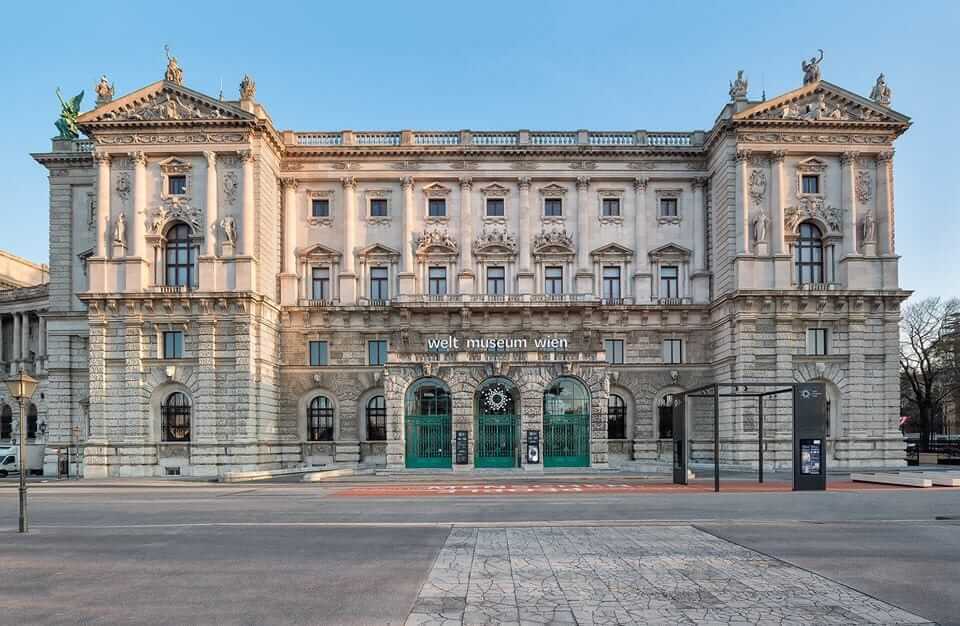 Museum of Ethnology(Weltmuseum)
In one of the exhibitions of this museum, you can read something along the lines of, "what do we preserve today that will be of importance for future generations?" Well, this museum preserves a lot of objects from all around the world. Some of them might seem to not to have great historical importance but, as a group, they help you understand how Europeans saw other cultures in past years.
There's a specially interesting room about how Vienna's society is now conformed and how the city serves as a melting pot for different cultures in the world. There's information about patterns of migration and on how people adapt to new places.
Address: Heldenplatz
How to get there: go to Volkstheater station, you can reach it by metro lines U2 and U3; tram lines 1, 2, 46, 71, and D; and by bus line 48A
Price: 12 € (as of 2019, it's free for Mexicans although it's not stated anywhere, you just have to ask when buying the ticket)
You can't miss: the Headdress that's said to have belonged to Moctezuma, the last Emperor of Mexico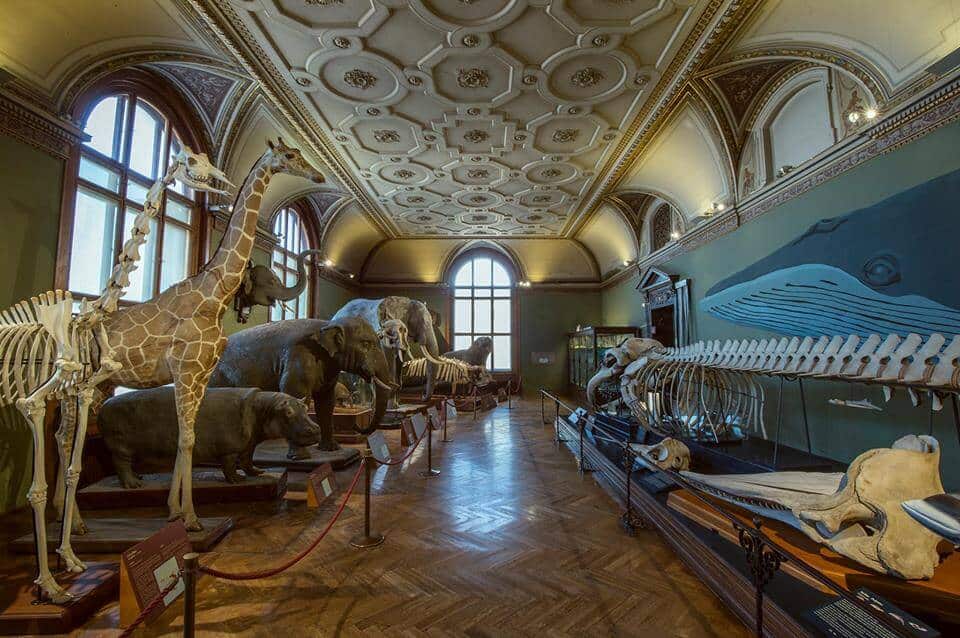 One of the best Vienna museums! You'll spend hours and hours just checking out everything this museum has for you. This museum has everything from virtual reality experiences to dinosaur skeletons. The building in itself is beautiful so if you're an architecture lover, you must visit it. This place is a perfect reminder of how life looks (looked) in the Earth and how urgent it is to preserve it. Normally, you won't find crowds so you'll feel very comfortable taking your time to check all the exhibitions at your own pace.
Address: Burgring 7 (just some steps away from the Ethnology museum)
How to get there: Volkstheater station is the closest one, you can reach it by metro lines U2 and U3; tram lines 1, 2, 46, 71, and D; and by bus line 48A
Price: € 12 (free if you're under 19)
You can't miss: the collection of meteorites, it's the biggest one in Europe!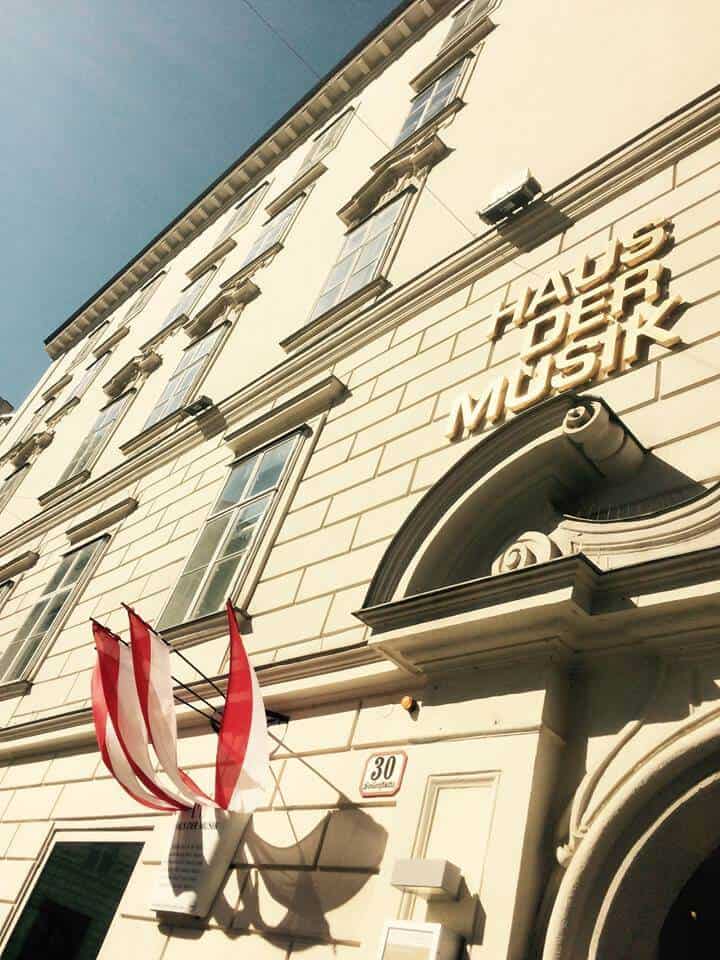 Music lovers, this is for you! And, even if you're not a big fan of music, you'll have a great time in this interactive museum. As we all know, Vienna has a long history of famous musicians and composers. This museum is a testament to it. The museum is more of an experience where you'll listen to different music, learn a lot, and even make your own music. Overall, it's a fun, interactive museum that you'll especially enjoy if you're visiting with children.
Address: Seilerstätte 30
How to get there: Karlsplatz, Stephansplatz and Oper stations are the closest. Take metro lines U1, U2, U3, or U4; or tram lines 1, 2, 62, 71, D, and Badner Bahn
Price: € 13
You can't miss: the Virtual Conductor, where you'll be able to conduct the Vienna Philarmonic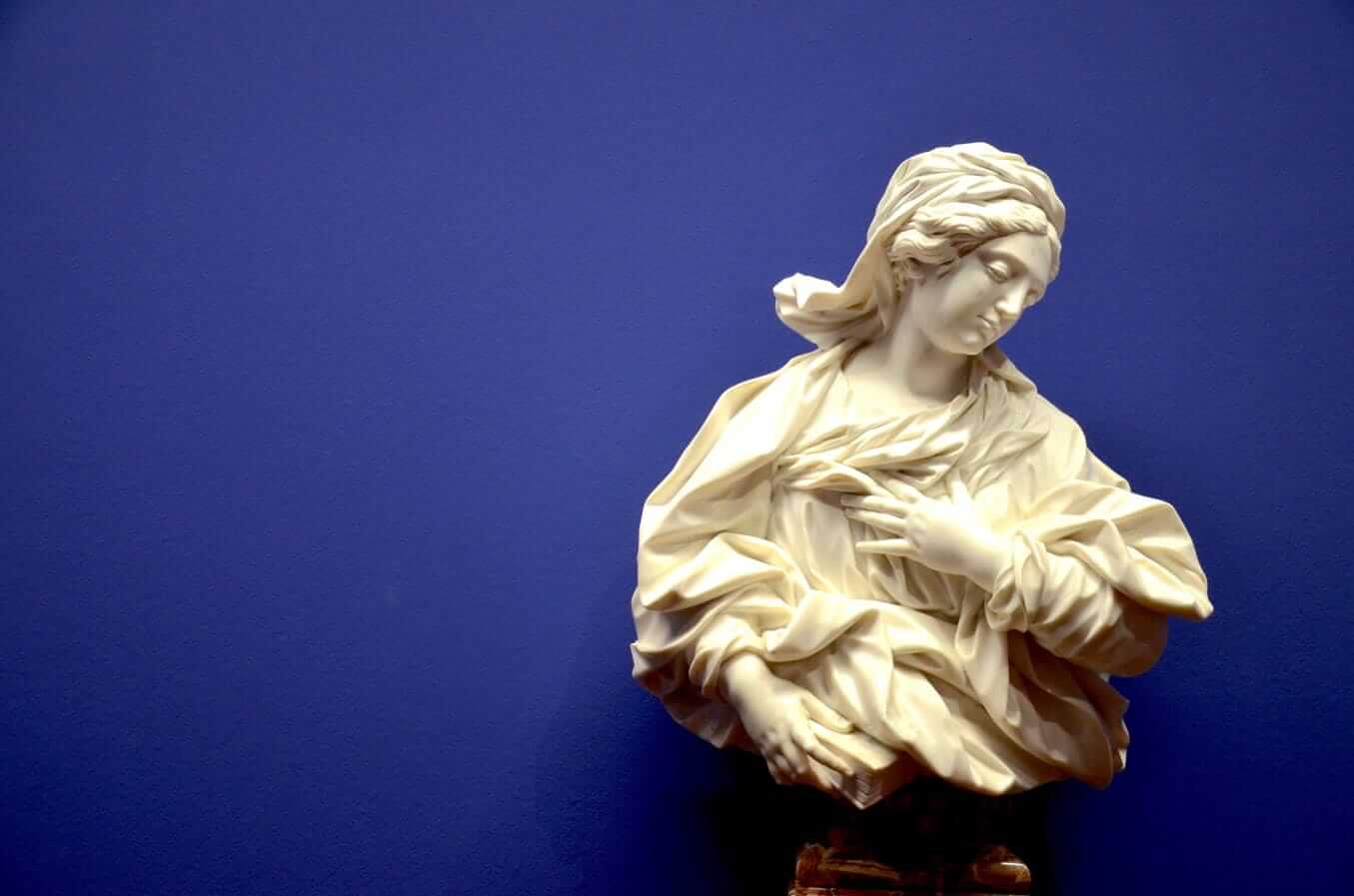 Bust of Maria Annunciata (1670) by Domenico Guidi, Albertina Museum, Vienna, Austria
One of the best museums in Vienna! An art museum and a peek into the lives of the Habsburgs. Visiting this museum feels like two separate experiences. At some places, you can see modern and contemporary art, in other places you can take a look at the paintings that the Habsburgs had (some of them are reproductions to keep the original ones safe). Walk around the rooms that once belonged to royalty and finish the visit with exhibitions of works of art by Picasso, Toulouse-Lautrec, and Miró.
Address: Albertinaplatz 1
How to get there: by bus, take like 2A and stop at Albertina station. If going by metro, take lines U1, U2, U3, or U4, and get down at Karlsplatz, Oper, or Stephansplatz. By tram, stop at Kärntner Ring or Oper in lines 1, 2, D, 62, or 71
Price: € 16
You can't miss: the temporary exhibitions that you can check here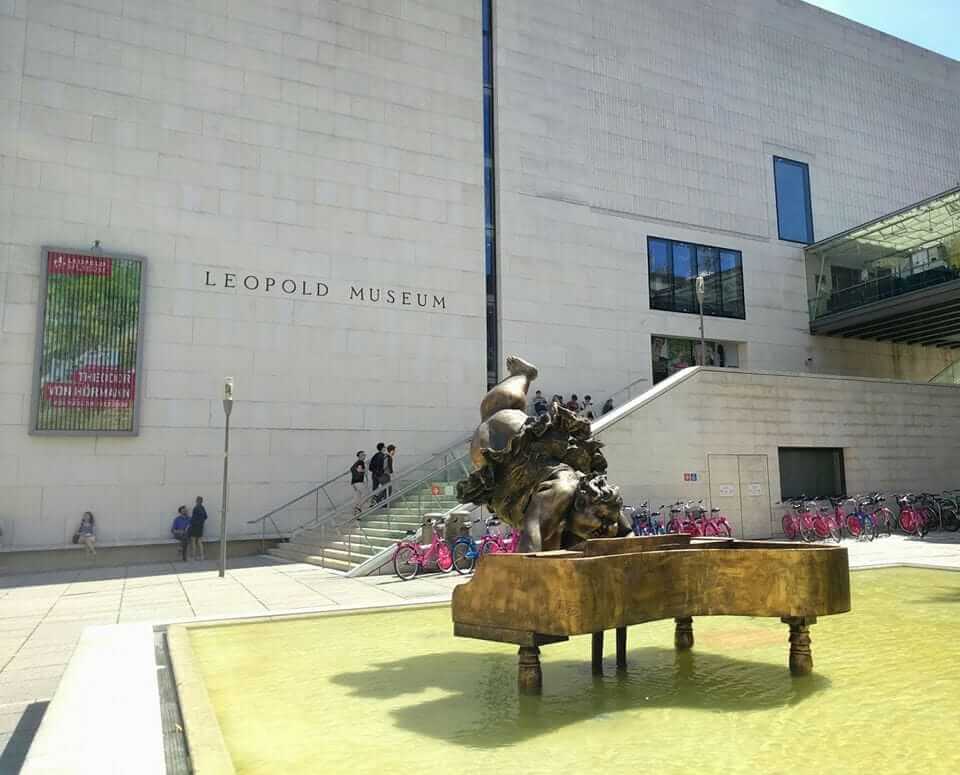 The first thing you'll notice about this museum is the building. It's "just a cube" and from the outside, you'd probably wouldn't realize this place has 5 floors, it's enormous! This museum has around 6,000 works of art and they're all about Austrian modern art. Fans of Gustav Klimt will rejoice and fans of Egon Schiele even more since Leopold Museum has the biggest collection of this painter in the world! Just one note, if you're visiting this museum go early in the morning since you'll want to spend a lot of time inside.
Address: Museumsplatz 1, inside of MuseumsQuartier
How to get there: MuseumsQuartier is the closest station. For getting to it, use metro line U2, or City Bus 2B
Price: € 14
You can't miss: the collection of Egon Schiele works of art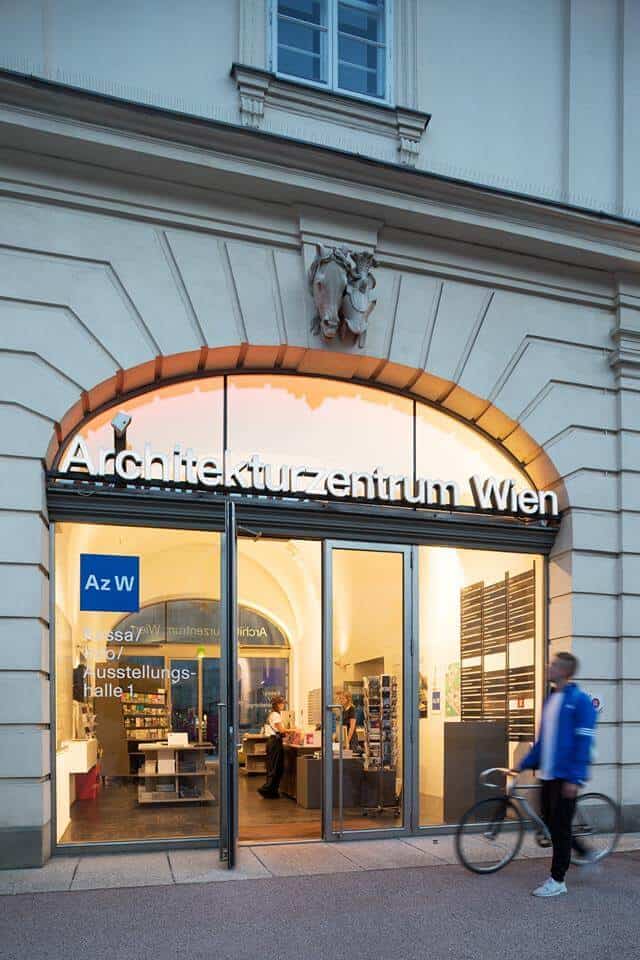 Maybe a bit niche but if there should be a museum about architecture and urbanism, it must be in Vienna. This museum is not for people just interested in architecture, you'll need to have a certain architecture knowledge to understand most of it. Apart from giving you an overview of Viennese (and Austrian) architecture, you can also learn about sustainability in architecture and how to build resilient buildings. Note that they also have workshops for children.
Address: Museumsplatz 1, inside of MuseumsQuartier
How to get there: Volkstheater is the closest station, use metro lines U2 or U3, bus line 48A, or tram line 49 to get there
Price: € 9
You can't miss: the temporary exhibitions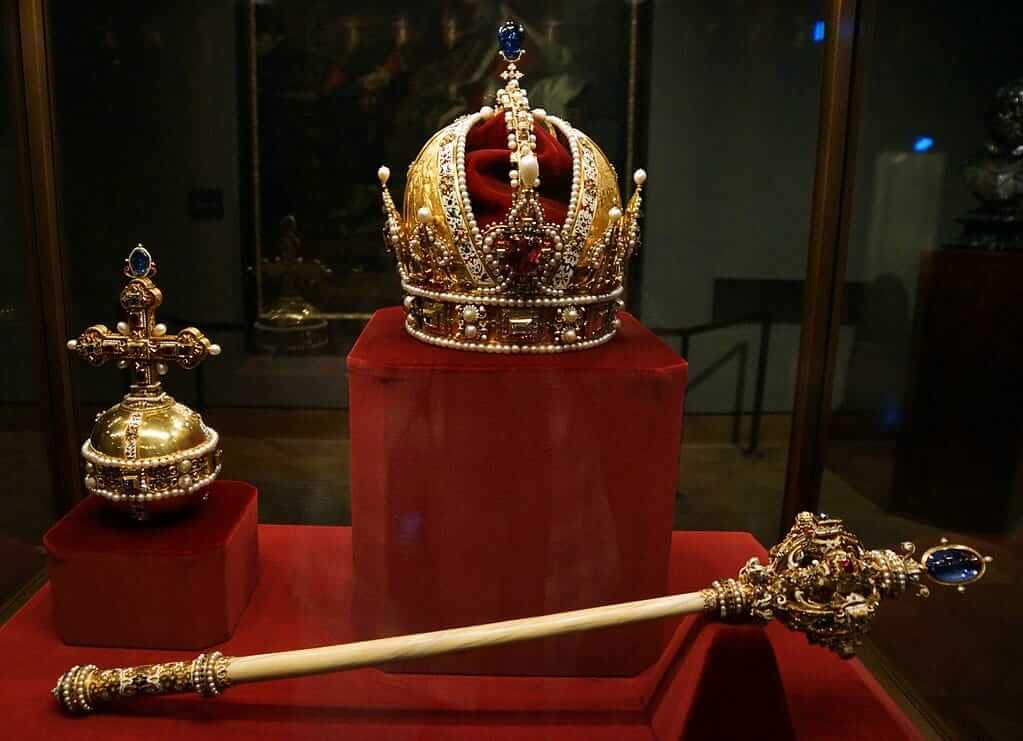 Imperial Crown Orb and Sceptre of Austria (Credit: Bede735c [CC BY-SA 3.0], via Wikimedia Commons)
This one is for History lovers. Imagine you were an Emperor, what would you collect? This museum answers that question. The Imperial Treasury Vienna holds secular and ecclesiastical objects that the Royalty of Austria (a.k.a. the Habsburgs) collected during their reigns. It took around 1,000 years to collect all the objects here, just wow! You'll find the crown jewels of the Holy Roman Empire, coronation swords, jewelry, and clothing items. Also, along with the objects, there are texts and paintings that give you some context of all the things you are watching, making it a very complete experience.
Address: Hofburg, Schweizerhof
How to get there: get down in the Volkstheater, Burgring, or Kunsthistorisches stops in metro line U3; tram line D; or bus lines 1, 2, 2A, or 57A
Price: € 12
You can't miss: the crowns of Napoleon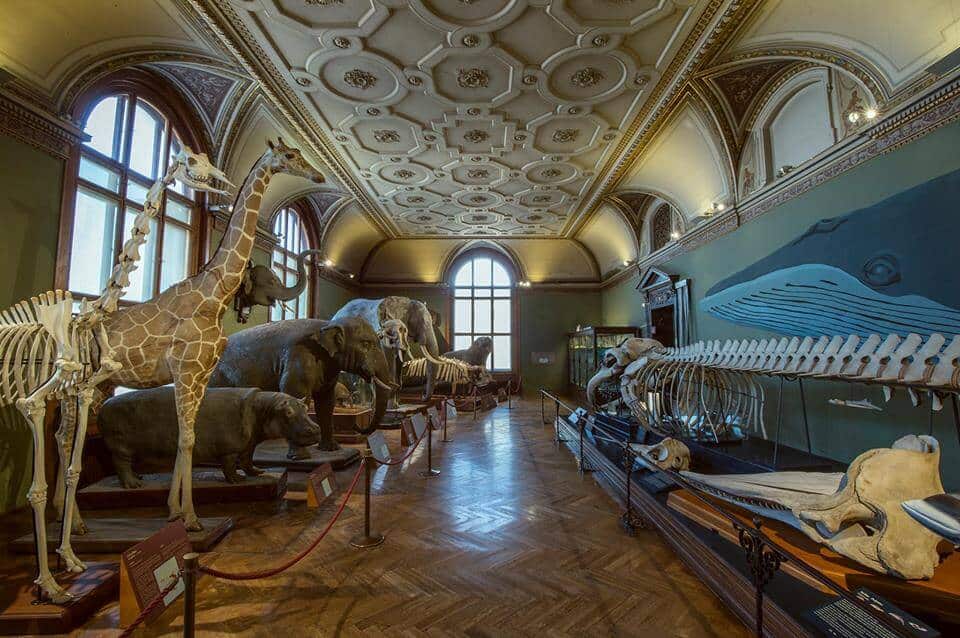 Kunsthistorisches Museum Vienna
And finally, to keep your amazement at all the things the Habsburgs accomplished (and collected) during their reigns, go to the Kunsthistorisches Museum. The interiors here will just leave you drooling, and you'll learn a lot about the art collections and antiques you'll see. Here, you'll see Roman, Greek, and Egyptian antique artifacts. If you're an art buff, you'll also see some of Jan Van Eyck, Caravaggio, and Bernini. Take at least half a day to visit this museum, especially if you're using the audio guide.
If you're only visiting one museum in Vienna, make it this one.